Elders, we work for you.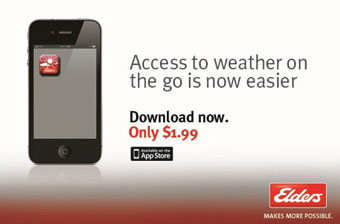 Elders is the oldest real estate agent network in Australia, established in 1839 and is now recognised as a dominant rural real estate agent network throughout Australia.
Building on its highly regarded brand image, the real estate business diversified into new markets selling residential and lifestyle property.
In recent years, the real estate agent network has expanded to nearly 400 offices operating in all capital cities and major regional centres across the country.
At Elders we have an extensive network of real estate agents operating internationally and have established affiliated real estate agents operating in New Zealand and USA etc.
We have an extensive team of experienced, professional real estate agents throughout Australia who are committed to providing an outstanding real estate service for clients.
Elders
:
Has one of the most recognised and respected brand names in Australia.
Presents Australia's only national Rural Property Album each month. Featuring Australia's finest farming and pastoral (ranches) properties, the album is keenly sought by all Australian and international investors.
Presents a national Residential Property Album.
Offers prime media placement for your property that no other agent can match.
Has an in-house financial arm ready to accommodate approved purchasers.
To find your nearest Elders Real Estate office, please use our real estate
Agent Locator
, or you can contact us easily by selecting
'Contact Elders'