Ian Jaensch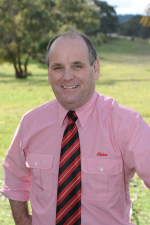 Real Estate Consultant - Roseworthy
Rural Real Estate specialist based at Roseworthy and covering the lower north areas of SA.
With 35 year's experience in Rural Real Estate, Ian has a vast knowledge and understanding of the local and surrounding areas and can offer you the Vendor the best options on how to sell your property.
Call Ian now for a friendly chat and free appraisal of your property.
08 8524 8333
08 8524 8311
0417457979